thanks everyone who came made the show in london so special! more news about live shows coming soon…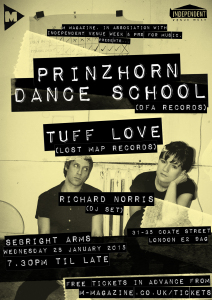 click here for tickets…
a year ago this week we played our first american shows in nyc. to mark the occasion, at 10am before our flight home, we popped into the dfa studios for half an hour – enough time to set up and record three expresso and bushmills fueled live tracks – and they're out now on dfa records. free. hope you enjoy. download them here…
live horn…
we are playing a free show at st ann's well gardens spring festival (hove, east sussex) in a few weeks to support our local park. a great day out for the whole family, with stalls and games and live  music / noise. it's a lovely park and a good excuse to introduce the nippers to some rock n roll!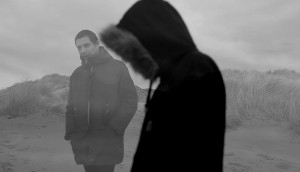 to launch our new youtube channel here is a short film we made during our trip to camber sands for the "all tomorrow's parties" festival (curated by shellac). lots of other videos up there too…
suzi has made a mix of all the music she loves on dfa records, for carhartt (wip) radio. it comes with an in-depth interview and a selection of screenprints by tobin. get your groove on here!
click here or on the image to hear suzi's mix
tp & sh x x
working away on new noise now
more news here soon…
tp & sh x x
to celebrate the release of the green worms 7" we will play two shows with the brian james gang in lewes and london…
full details on the live page. hope to see some of you there!
punk. rock.
tp&sh x x
very excited to announce the release of a super limited split 7″ single with brian james (the damned, lords of the new church, bastard). we covered the brian james gang's song "green worms" and the gang covered our song "usurper".
you can buy it now from the horn shop on this website – all copies have hand screenprinted sleeves (by Tobin) and are signed by brian and ourselves…
vinyl forever! TP&SH x x
this is a recent interview we did for the L magazine in america… x x